Aquatic Exercise Classes for the Expectant Mother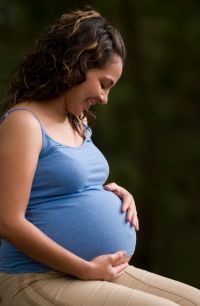 This program is specifically designed for women in any trimester of pregnancy or who have recently given birth.
Benefits Include:
Improvement or Maintenance in Muscle Tone
Reduce Swelling in Lower Limbs
Reduce Back Pain and Leg Cramps
Improved Sleeping Patterns
Overall Body Relaxation
Exercising in the water during pregnancy has many benefits. Regular exercise can help reduce back pain, improve or maintain muscle tone, reduce leg cramps, swelling and constipation and improve sleep patterns.
Since body weight is supported during exercise in water, there is less stress on joints and ligaments, which decreases the chance of injuries. Mothers may also experience less muscle soreness than you would from exercising on land. Finally exercising in water be relaxing and relieve pain.
Please call for further details!
671 Naomi Ave. • Arcadia, CA 91007 • P: (626) 446-7027