Aquatic Therapy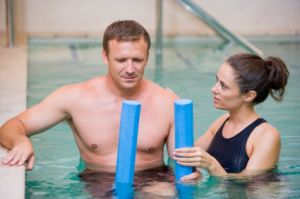 Exercise in a buoyant environment for any condition, using water weights and floats.
Also available: Aquafit for Motherhood Program helps to reduce back pain, leg cramps, swelling and constipation. This program helps to improve muscle tone and sleep patterns.
This program is supervised by a Physical Therapist. First visit includes an initial evaluation by a Physical Therapist.