Industrial Medicine Program
"Getting Workers Back To Work"
Fortanasce & Associates Physical Therapy strives for excellence in providing the community with rehabilitation and consulting services to aid employers in managing and solving problems with injured workers. Our philosophical approach in the workplace encompasses the best practices of early intervention to adjust workstations, analyze injuries and provide education to reduce injury aggravation and to minimize recurrence. We specialize in orchestrating a healthy work environment, refining the employees' working capacity & supporting the employer with customized and cost-effective solutions.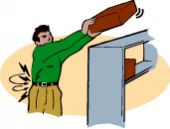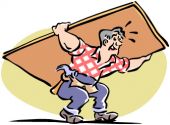 Physical and Occupational Therapy programs designed to accelerate the injured worker's return to work.
Comprehensive evaluations and custom treatment intervention by expert clinicians.
Aquatic therapy, fully equipped exercise facility, custom splinting, orthotics and more.
Work Conditioning Programs
Focus on return to Essential Job Functions (EJF)
Custom programs designed to return the worker to work and prevent future incidents
Computer Assisted Objective Measures
On-site Programs
Design, Implement, & Audit an individualized ergo systems process for your business
Follow-up to insure workstation modification & compliance
"Train the Trainer" sessions
Please call for further details!
671 Naomi Ave. • Arcadia, CA 91007 • P: (626) 446-7027