Sports Medicine Outreach Program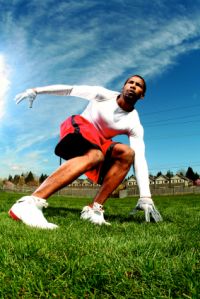 Fortanasce & Associates employs a team of Certified Athletic Trainers who offer a wide variety of comprehensive Sports Medicine care. They provide daily practice and athletic event coverage, along with on-campus rehabilitation services. Their goal is to improve athletic programs by preventing injuries and limiting the number of days lost due to injury. Through early recognition and proper treatment, the student athlete has a greater chance of returning to play without further complications.
Our ATC's are Board Certified and hold a Bachelor's or Master's degree in Athletic Training. They take special concern in the area of concussion management and currently work in conjunction with a local Neurologist and Sports Medicine physicians to insure their athletes follow the correct return-to-play guidelines after suffering a head injury.
Please call for further details!
671 Naomi Ave. • Arcadia, CA 91007 • P: (626) 446-7027